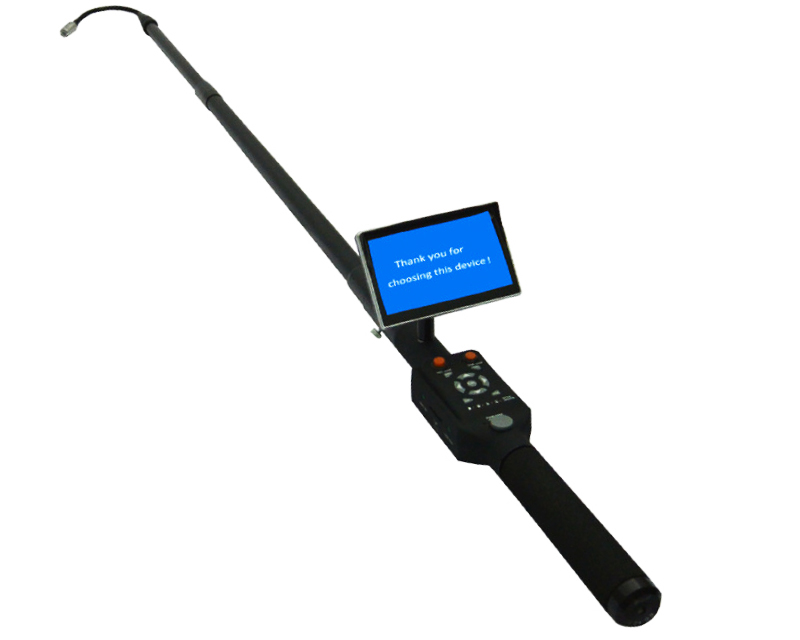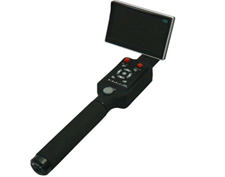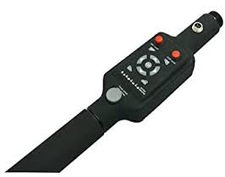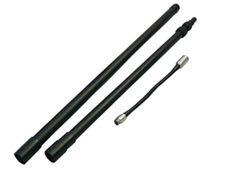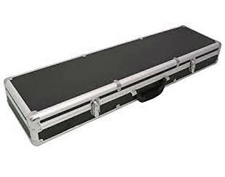 Telescopic Inspection Under/Heading Box Vehicle System
TVS-500DVR is one of the lightest but also one of the longest telescope cameras. A great advantage of the camera is the flexible head which can be adjusted to the desired direction just by bending it at any angle.
The camera is located at a telescopic handle which is also equipped with a control panel and a 5" screen. The maximum length of the handle is 460 cm. It makes it possible to thoroughly examine problematic places e.g. clogged gutters, leaking ceilings or hornets' nests inside the facade elements, centimetre by centimetre.
TVS-500DVR telescope camera enables video recording, live view and taking photos. Recordings are saved on removable SD cards with the maximum capacity of 32 GB. The saved footage can be viewed on the external screen with the use of cable, or on another device after connecting the SD card.
There are 12 LED diodes in the telescope camera head to enable night inspection within the distance of 5 meters. Apart from its light weight (1.5 kg), another advantage of this inspection camera is wide viewing angle of up 120°, which enables viewing of a large area.

TVS-500DVR telescope camera enables inspecting places that are difficult to reach. Its great functionality and durability provide convenience of operation both during the day and at night, inside as well as outside.
Features :
Flexible Camera Head
Camera head size Ø23 x 320mm;
Total extended pole length 460 cm ( 15 feet)
Camera head housing material stainless steel
Camera lens cover material sapphire glass
Sensor size 1/4 inch
Field of view 120°
12 high intensity white LED lights
Camera can see more than 5 meters under total darkness
Monitor

Tampilan Layar LCD
5" LCD screen
Resolution: 840 x 480
Monitor size: 130 x 80 x 10 mm

Control Box

Power supply 12V
DVR control buttons
SD card(max 32G) jack
LED brighness adjusting knob
A/V&photo selection available
On/off MIC control button

Power supply

High capacity 1400MAH lithium battery power supply
Charging time 4 hours, working hours 5 hours

Carrying case

Aluminum carrying case
Total weight 1.5kg
Unit operating temperature: -10 to 50°C, RH 95% maximum
Storage temperature: - 20 to 70°C, RH 95% maximum
Video of Telescopic :