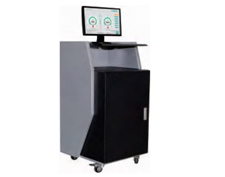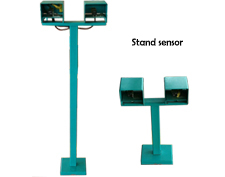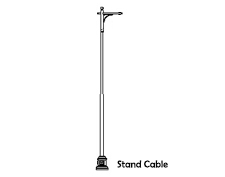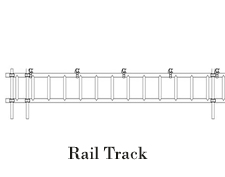 Automatic & Manual Headligt Tester
Automatic Headlight Tester COS2800 is applied as an automatic measuring device for inspecting automobile headlamps. Its testing ability covers high beam luminous intensity, high beam offset; low beam offset; headlamp benchmark center height etc. The device meets the national standard GB7258, GB 21861, GB18565 and other related technical requirements by vehicle testing organizations. This device is largely used in vehicle testlines, vehicle repairing shops, and automobile manufactories etc.
It's especially suitable for inspection stations for testing two headlights synchronously, efficiency can be improved, two-headlight synchronous inspection takes only 25 seconds.
Manual Headlight CSB-600M Tester type is used to cast light on the light distance light luminescence intensity , the light beam excursion amount before hand movement measures a motor vehicle; Light beam excursion measures close brightness waiting for the various parameter.
The technology that 21861, measures before GB18565 relevance according to light demands satisfied GB7258 , GB , applies to all of the various levels motor vehicle detecting organization , the automobile keep the job , motor industry and lamp manufacturing industry in repair.
The instrument is very suitable for use in vehicle inspection stations, repair and maintenance garage.
Features Automatic :
COS2800 headlight tester is totally automatic. Based on the characteristics of luminous intensity distribution of driving and passing beam of headlight, the instrument adopts advanced image processing technology and have feature point accurately located. As a highly intelligent instrument, it can automatically measure the offset of optic axis and luminous intensity of the headlight;
State-of-art appearance design, high-speed DSP6000 image processing technology, automaticly searching for headlamp high beam, accurate detection for low beam;
Dual CCD technology, independent testing, allow to adjust automobile headlamp low beam;
Multi-point auxiliary light searching system, special CCD light searching to speed up the inspection;
Double positioning system effectively prevent interference;
Standard RS232 interface, reliable networking software and rich communication instruction;
Equipped with high-performance industrial computer control (PC and LED Display), fast measurement speed, high accuracy; the online adjustment feature set of professional design the man-machine dialogue interface, adjust the lighting is more simple and convenient; dual display system provides dual data backup
Bright digital display system;
Support line adjustment mode;
Support Dual-lamp inspection mode available to shortern inspection speed;
Headlight tester is an important item during the inspection of security performance of motor vehicles, right installation angle and sufficient luminous intensity are important guarantee for safety driving;
The instrument can be used in network inspection for safety inspection of motor vehicles, leave factory and car repair workshop;
Features Manual :
Accurate detection of various parameters in the Near light look for light detection, manual adjustment, independent testing, adjust the headlamp high beam headlamp light distribution performance;
Bright LCD screen, with professional Windows graphical operating system;
"Arbitrary" 2D moving mechanism, multiple laser-assisted positioning system to ensure easy artificial lights physical center alignment operation;
Equipment allocates the standard RS232 communication interface, has the reliable networked software and rich communication instruction;
Support a road to inspect up the pattern working: May select and match the wireless communication of blue-tooth module , the printer for a special purpose in miniature;
Optional rechargeable battery module, adapt to a variety of work environments;
Include Accessories :
Wheel for track (manual)
Rail
Mini printer (manual)
Power supply
Option Accessories :
Computerize (automatic)
Software (automatic)
Com-desk
Stand for cable length distance (automatic)
Indicator Command prompt (automatic)
External LED indicator (for manual)
Sensor Distance