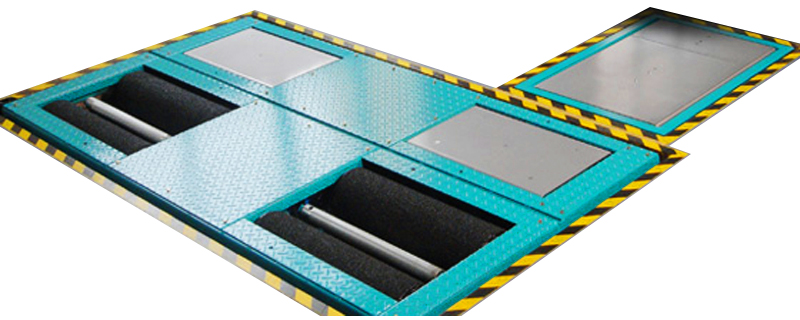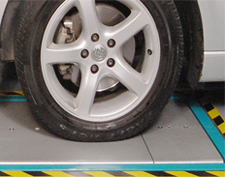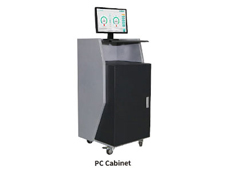 Combiline Testing 4 in 1
Compact Testline 4 in 1 series of automobile inspection lines: Roller Brake Tester, Weighing unit, Suspension and Side slip tester it has been widely used in automobile repair shops, especially in 4S special service stations and well-known first- and second-class automobile repair enterprises. When the car enters the factory for maintenance, they first pass the test as the technical basis before the car repair, and then test and compare after the car is repaired
Using scientific, fast and reliable means can not only ensure the active safety of the car, but also reduce the number of users and repairs. Quality disputes between factories can effectively improve the repair quality and service quality, thereby increasing the economic benefits of the enterprise and establishing a good image of the auto repair shop.
This range of products allows plenty of combinations to meet the customer demands. Additional it is prepared for an extension to a complete test lane.
Designed by German engineering, equipped with German motors and German sensors.
Suspension test bench C-ESC20 is used to detect the wheel weight of the motor vehicle under static load, the absorption rate of the suspension device of the independent suspension vehicle, and the device for detecting the difference in the absorption rate of the coaxial left and right wheel suspension devices, mainly for testing vibration reduction device performance;
Combiline testline
Main Equipment: Roller Brake & Weighing testing, suspension testing, sideslip testing
Auxiliary equipment: vehicle speed testing, Sound level meter, headlight tester, exhaust gas tester, pedal force, wireless remote control
Brake Features :
High efficiency due to automatic test procedure
Quick detection of all brake measurement data
Guided information showed on the display
Hot-dipped galvanized roller set frame
Test speed 5,1km/h
Test load up to 4t
Electromagnetic motor brake as drive out support (as option)
Roller cover plates (as option)
Motorcycle cover plates (as option)
Column or swivel arm mounted analog display (LED) (as option)
4 Wheel-Drive-Kit (as option)
Extendable to test lane
Robust radio remote control (as option)
Roller driven-out program (air-lifter/motorlock system) (as option)
Fits into all common foundations (for replacement business)
Ground, column or wall mounted control box
Standard RS-232 & LAN communication port
Suspension Features :
The product implements the standard JT/T448-2001, and configures the EUSAMA measurement standard to meet the requirements of national and industry standards;
Equipped with high-precision non-contact sensor, stable performance and simple maintenance;
The interface is easy to operate, easy to learn and use, and the test results are displayed in charts and curves, which is convenient for comparing the situation before and after suspension maintenance;
Industrial control computer test system, the system has overload protection function;
Fast speed, high accuracy of test data, good repeatability, standard RS-232 serial communication interface;
Side Slip Features :
Equipped with integrated structure, multi-roller support mechanism, dustproof and maintenance-free;
Equipped with micro-processing high-precision displacement sensors, fully intelligent instruments, good reliability, easy operation and maintenance;
Equipped with upper and lower bearing support mechanism, smooth sliding, equipped with bearing guide, roller support structure, small friction and free sliding;
With analog/digital signal output interface, it is convenient to use in automatic detection system;
Double slide (linkage or separate) and single slide structure, to meet a variety of testing requirements, standard RS-232 serial communication interface;
It is optional to install a quick reset device, double front axle steering vehicle inspection, which meets the requirements of GB38900-2020 for comprehensive inspection equipment;

Optional Accessories :
Assembly frame
Assembly case
4x4 manual & automatic
Remote control
Pedal force sensor (radio version)
Pedal force sensor (cable version)
4-point-weighing system
PC connection with PC visualization (standard car software)
Swiveling roller cover plates (set)
Motorcycle cover plate
Post for analog display or control box
Moveable PC trolley (empty) for customer PC
Universal mounting kit - height compensation for pits up to 30mm
Accessories
Remote control
Control box for Electric
Stand Control Box/Indicator