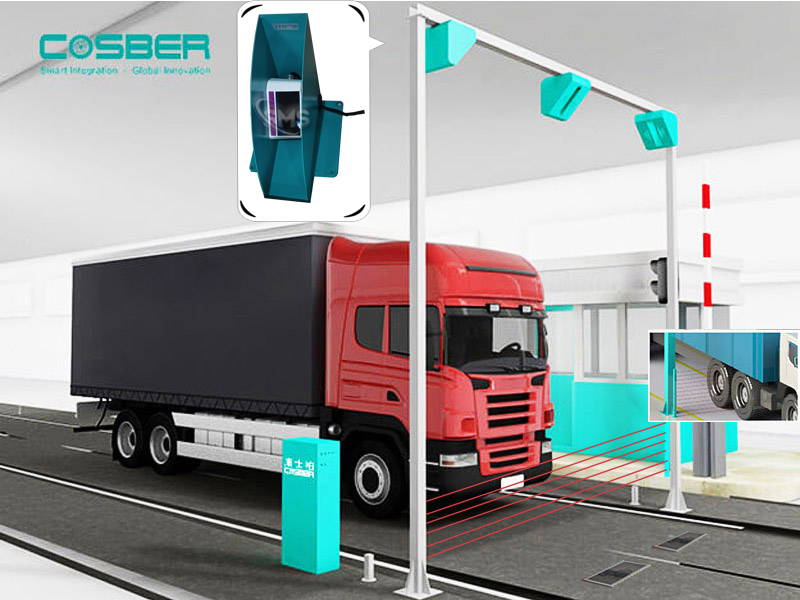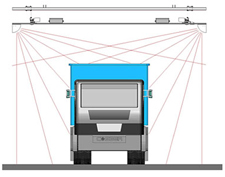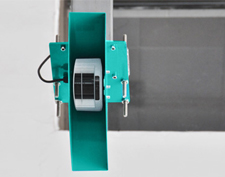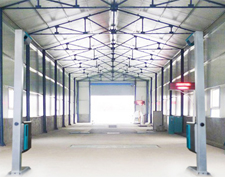 Vehicle Dimension Scanning System
Cosber Vehicle Dimension Scanner is automatically measurement of the dimension size, including length, height, width and axle distance, without manual intervention. Car outline automatic detection systems comply with the latest national Standard GB21861 requirements. Advanced computer-based real-time stereo vision technology, optics, electronics, computers and other high-tech in one. In the capture of a series of core technology based on the development of automatic, visualization, network outside dimensions measuring system.
Based on the latest 3D Laser and i-Cloud data processing technology, COSBER has developed C-VDSS 1/2 system, a high precision 3D Laser Radar dimension scanner suitable for all types of vehicles. High performance Laser Radar sensors automatically scan the driving through vehicle and collect the 3D dimension information. The C-VDSS 1/2 system stands years of real practice in China inspection centers for millions vehicle test, showing its strong multiple functions and high reliability.
Car outline instrument purpose and scope :
Automatic vehicle scanner dimensionon measuring length, width, higher dimensions. Medium heavy trucks, special vehicles, trailers hanging portion outside dimensions must be automatically measured items. Product is suitable for indoor and outdoor environmental installation, the user does not increase the cost of infrastructure.
Products real shot diagram shows :

IT & Equipment Structure of COSBER VDSS
Software System :
High degree of automation: automatic vehicle outer contour measuring length, width, higher dimensions, the measurement process without human intervention.
Fast speed: The integrated parallel algorithm software, running on high-performance multi-CPU computer industry, in vehicle output measurement results within 30 seconds pass.
High accuracy: measuring error of <1%.
The detection process visualization: measurements are pictured save for easy access and review.
practicality: a "non-stop" by type detection methods, the driver low operating requirements; installation does not take up space.
Network Interface: vehicle detection system software and network connections linkage, easy control, and data exchange.
Key Benefit :
Automatic: One-key automatic measurement by Drive-through mode within 30s, Vehicle Static mode within 60s.
Large Dimension: Measurement range of height from 0 ~ 6m, length from 0 ~ 25m, depending on site layout codition.
Accuracy: Professional 3D radar technology & Multipoint Matrix Algorithm ensure the result accuracy within 1%, display graduation 12 mm
Flexible Installation: Special design of installation kit fits for Indoor, Outdoor and even inside testlane installation case.
All weather operation: Outdoor water resistant with IP68 certificate, wide range of working temperature -20°C - 50°C.
Databess Access: Local data management integrated and i-cloud connection accessible