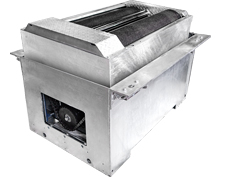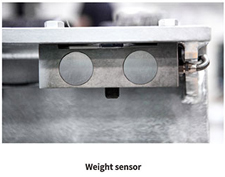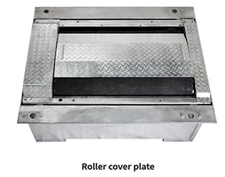 Full range of Roller Brake Tester
Cosber has a complete series of different brake tester for Ligh vehicle & Heavy duty vehicle which follows the guidelines of car manufacturers and test organizations.
This modular range of products allows plenty of combinations to meet the customer demands and can be extened to a complete testlane.
Designed by German engineering, equipped with German motors and German sensors.
Accessories like 4WD, analog display, drive out supportand radio remote control version are available.
Because of the highly developing of transportation all over the world, the transportation business requires more and more vehicles operating on the road. Therefore, the safety, especially, the one of the commercial heavy duty vehicles become the major issue in the vehicle testing. How to approach to the realest vehicle safety performance test result also becomes the social responsibility to the brake tester manufacturers. In COSBER, the Germany team develops C-BTT model with hydraulic loading simulation for Heavy duty vehicle to test under loading, which makes the test result more closed to the truth. While it is also equipped with two-speed motors inside to test the light duty vehicles, as well.
Features :
Heavy duty structure body design
With automatic gear motor lock function to facilitate the driving in and out of vehicles
Hydraulic load simulation (option)
Four wheel drive (4x4)
Two-speed operation mode with lifting load, adapt to different types of vehicle
Mechanical components with hot-dip galvanization for protection against corrosion.
Hot dip galvanized left and right roller set
Adjustment screws for height adjustment
Wear-free, electronic measuring system
Speed sensors
All truck brake testers are prepared for upgrading the 8-point-weighing system
Manual / automatic mode, delayed automatic switch-on
Start-up monitoring, slip shut-off and shutdown after drive out
Optimized test procedure also suitable for electronic parking brakes
Coefficient of friction dry/wet > 0,7 / > 0,6
Indicator display :
Brake Force
Operating mode: Manual, Automatic, 4x4
User guide
Weight in kg (if weight sensors included)
Digital difference displayed in % at LED display
Road adhesion % for suspension tester
Difference for side slip tester in m/km
Status lights for different operating modes

Hydraulic Load Simulation :
Hydraulic lifting function with height of 200mm and improved testing of multi-axis vehicle
Controlled by radio remote control
Suitable for almost all trucks and trailer

Lifting Device (Control Box)
Remote control for hydraulic load simulation
Control box for hydraulic load simulation